How to Change an Email Account Password
Once logged into cpanel, click on the "Email Accounts" located in the Mail section of cPanel:
Click on the 'Manage' button next to the email address you want to change the password for.


Enter the New Email Password you Desire.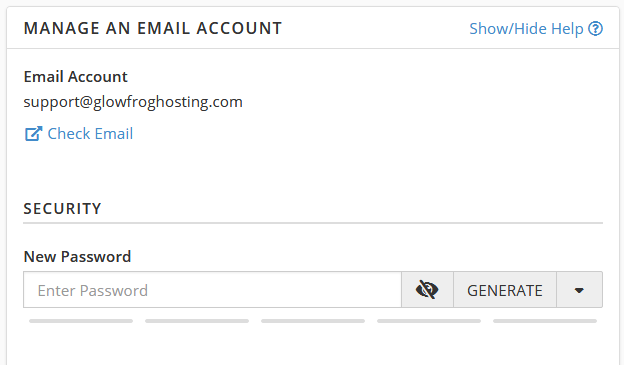 Scroll down to the bottom of the page, then click on Update Email Settings.

That's it! You've succesfully changed your email password. If you have an email client like Outlook or Thunderbird, don't forget to update the settings in your email client with your new password.
Need Help? Submit a Ticket or Email: support@glowfroghosting.com