How to View Server Information
What is my cPanel username?

What is the IP address of my hosting account?
Option #1 - View Server Information in cPanel
Accessing cPanel from within FrogDen is a hitch:
Once logged in you should see the General Information Pane on the Right-Hand side. The Shared IP Address is the IP Address of your Hosting Account. Click on 'Server Information' to view more technical information regarding your hosting account

 :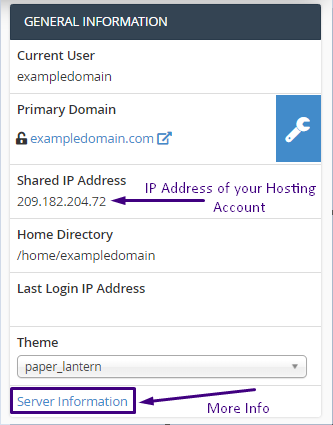 3. Your cPanel username is located in the Top Right-Hand Corner of cPanel.
Option #2 - Locate cPanel Username in FrogDen
Once logged in you should see your "Welcome Back, and your name". There will be 4 icons underneath. Click on 

Services: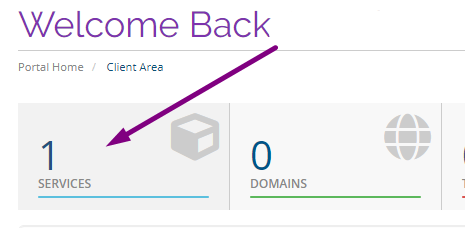 3. You should then be directed your Products and Services Page. You should see your domain, hosting plan and a green Active button to indicate your Hosting Account is active. Click on Active        (or anywhere in the white space between the columns)

4. Scroll down to the Bottom of the Page and Locate the Additional Information Section to view your cPanel username. 

Need Help with Your cPanel username and/or password? Submit a Ticket or Email: support@glowfroghosting.com